The IV40D Classic 120 is based on the standard BVC IV40D Industrial Vacuum Cleaner which has been one of the most popular models in the BVC range for over 30 years.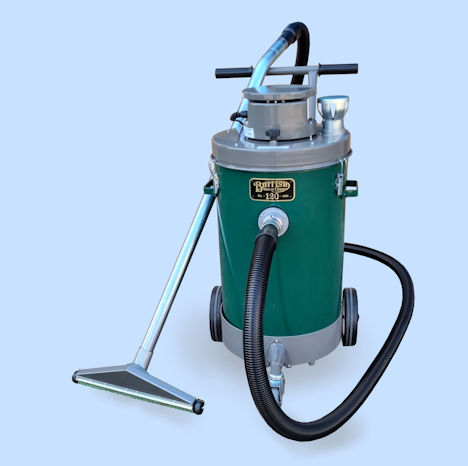 This limited edition version is made available in traditional colours with a "British Racing Green" tank and with other parts in contrasting grey, complemented with a solid brass badge in the style of the original British Vacuum Cleaner Company logo.
Like all BVC Industrial Vacuum Cleaners, IV40D Classic 120 is designed for long life in the toughest environments. Virtually all parts are manufactured from heavy gauge metal, with cast fittings and heavy duty wheels.
Spare parts and accessories are available from our Fareham HQ and factory, and of course, like all of our UK manufactured machines, we offer a 5 year parts warranty.
The IV40D Classic 120 is available as standard as a 230v machine with tank (bagless) collection.
Primary filtration is provided by a large, heavy duty, polyester needlefelt bag filter. Secondary filtration is provided by a cartridge HEPA filter.
Like all models in the IV40 range, the turbine has "bypass" air for cooling. This means that the cooling air is kept separate from the motive air used for cleaning. An "air reversal" feature allows the primary filter to be agitated to assist filter cleaning whilst in use. The main hose may also be connected to the air exhaust to provide blown air.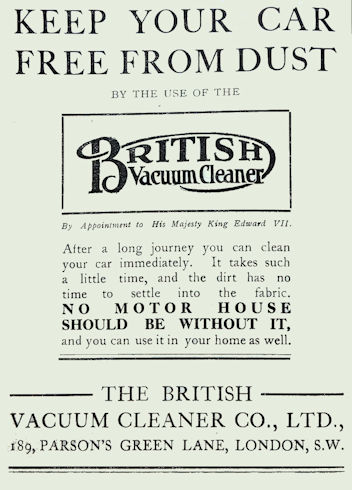 The IV40D Classic 120 version is packaged with the optional trolley, optional HEPA filter and is provided with the complete 38mm heavy duty standard tool kit.
The Vacuum Cleaner Company was formed in 1902 by Hubert Cecil Booth to exploit his patented innovation, the first mechanically-powered vacuum cleaner. The cleaning was offered as a service from a horse-drawn appliance parked outside the premises.
The following year the company was registered as the British Vacuum Cleaner Company. This advertisement dates from 1914 and illustrates the early relationship between Booth's patented machines and the developing motor industry.
Since 2008, the BVC brand has been maintained by Quirepace Ltd, and we are proud to continue the quality traditions of UK Manufacturing.
We expect that this special IV40D Classic 120 version will find a home in many workshops and garages where we are sure it will provide long and reliable service.
Quirepace will be manufacturing this limited edition version in small batches throughout the remainder of 2022. We will be manufacturing a quantity for stock but please allow up to 8 weeks for delivery.

KEY FEATURES
The turbine head has a high performance 1kW turbine with bypass air cooling, filter reverse-air feature and blown air capability. The bag spreader incorporates the housing for the HEPA filter.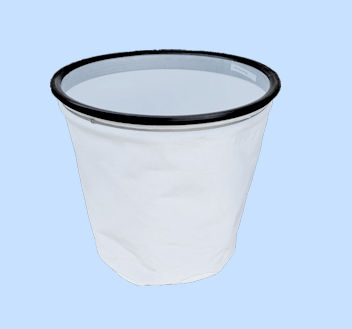 The primary filter is a large area polyester needlefelt filter. other filter materials are available for special applications.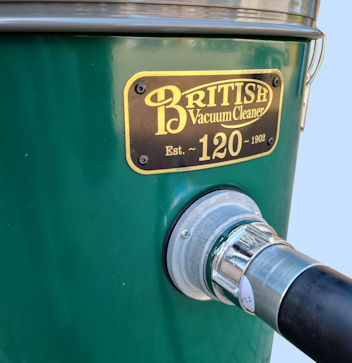 The tank inlet and hose-end are manufactured from metal and are designed for long and reliable life in the toughest environment. IV40D Classic 120 is provided as standard with 38mm hose and tools which are used with a 38mm – 51mm adapter. 51mm hoses and tools are available as an option.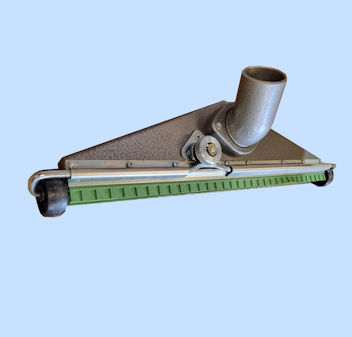 IV40D Classic is provided with a full tool kit. One of the most-used tools is always the floor tool. This is manufactured from metal castings with adjustable height rollers and replaceable rubber floor blades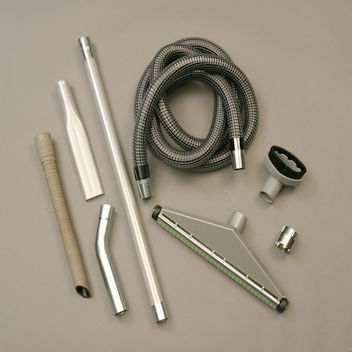 The included standard 38mm toolkit consists of a 3.75m antistatic hose, floor tool, extension, elbow, rubber bench tool, crevice tool, dusting brush and 38-51mm adapter.
546311101 HOSE 38 SD M/M PE BK AS 3.75M
545262501 38 EXTENSION ARM X 840 ST ZP
530713100 38 CREVICE TOOL ALI GREY
545399602 38 BENCH TOOL RBR X 460
535262300 38 ELBOW 30DEG F/M ST GREY
555278806 38 FLOOR TOOL X 405 GREY
555266605 38 DUSTING BRUSH NYLON 125DIA
530780603 51 M/F ADAPTOR TO 38 HOSE