Indy IV40 is a sturdy Industrial Vacuum Cleaner designed for light-medium duty applications in all industry sectors. Designed to be compact and manoeuvrable the Indy IV40 is available in several different specifications.
All versions of IV40 are manufactured from heavy-duty materials and are virtually all metal construction to deliver long-term service in the toughest environments. Metal construction ensures the machine can be easily and economically recycled at end-of-life.
Compact design with a small footprint

Strong metal construction for a tough life

May be ordered without the trolley

110v and 230v options. 900W and 1000W

40 litre capacity

Multiple filter options including HEPA

"M" & "H" rated version available

ATEX rated version available

Wet or Dry versions

Designed for dust, lightweight solids and difficult and hazardous materials

Non stick (PTFE coated) and fire retardant filter material options

Detachable trolley

Easily available spare parts from UK manufacturer

Huge range of hoses and tools
INDY IV40D INDY IV40WorD
Designed for dry-only pickup or wet and dry, these versions of the INDY IV40 are bagless and collect directly into the tank. The Wet and Dry version has a drain for easy emptying. Standard filtration is a heavy-duty needlefelt filter bag. The WorD version has a filter mesh. Optional coated filters are available. A HEPA option can also be fitted.
The powerful turbine is designed for long-life. A wide range of tools and hoses are available in both 38mm and 51mm sizes. IV40 uses a 51-38mm reducer. Standard hose ends and inlets are metal for durability. IV40D and WorD are fitted with a reverse-air filter cleaning system, and can also be used to blow air by repositioning the hose to the exhaust. The unit can be supplied with or without the optional trolley. Both 110v and 230v units are available.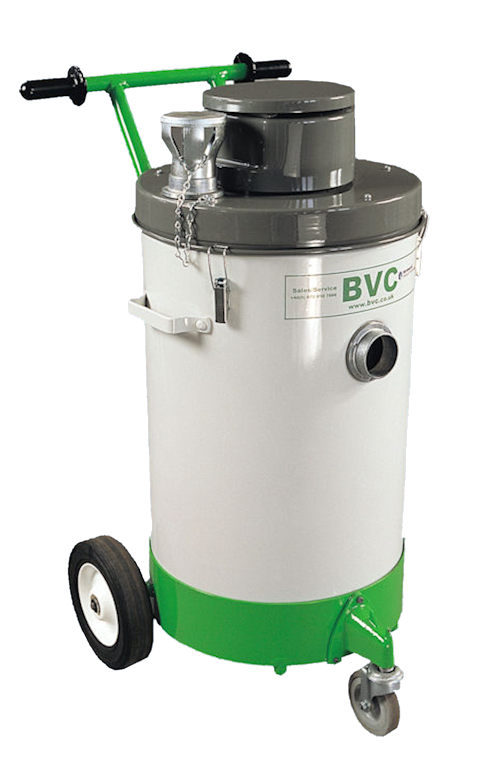 INDY IV40DM INDY IV40DH
The M-Class and H-Class versions differ from the standard IV40D in that the collection tank has a low-level inlet with protective screw cap, and the tank is designed to be used with the disposable K4 microfibre collection bag. These versions are fitted with a vacuum gauge indicating when suction is reduced because the bag is full and/or there is a blockage.
All units are fitted with a large HEPA filter. The M-Class units are designed for all duties where an M-Class is specified. The H-Class units in addition are supplied with DOP test certification. The IV40DM and IV40DH are designed to be used with the conductive hose and tool sets. All units are available with or without the optional trolley. Both 110v and 230v units are available.

INDY IV40D ATEXD22 INDY IV40H ATEXD22
The ATEXD22 versions of the INDY IV40 are suitable for ATEX ZONE 22 rated areas. These units differ from the other models in the IV40 range in that they use a brushless motor design, eliminating spark risk, complemented by ATEX rated components. The separated cooling air for the motor is protected by HEPA filters in the head of the machine on both the inlet and outlet side of the motor.Main filtration is 3 stage; firstly a disposable microfibre bag, followed by an ATEX rated needlefelt main filter complemented by the third stage HEPA working air filter.
This unit is available as a standard ATEX rated unit or, additionally, certified as Type H and issued with an appropriate DOP test certificate.MOD approved under JSP403 for use in indoor firing ranges for cleaning up both lead dust and any propellant residue. Available in both 110v and 230v versions, with or without the optional trolley.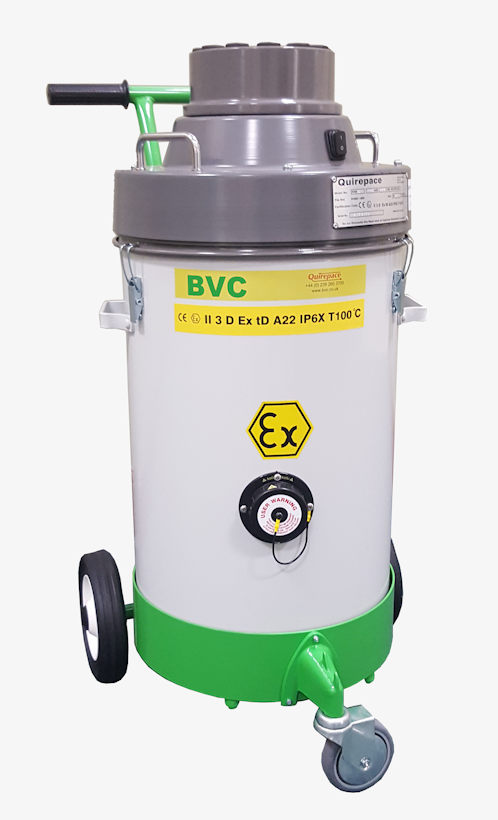 Performance where you need it, when you need it – Guaranteed
IV40 Classic 120
---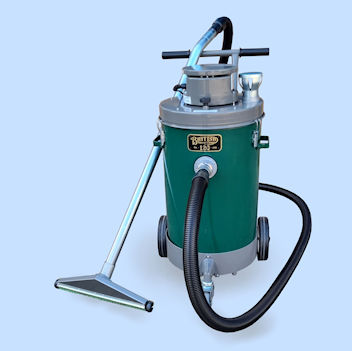 The IV40D Classic 120 is based on the standard BVC IV40D Industrial Vacuum Cleaner which has been one of the most popular models in the BVC range for over 30 years. This limited edition version is made available in traditional…
Find out more