Wherever there is repetition within an industrial or logistics process, there is an opportunity for automation.
Automated Guided Vehicles have developed into well-tested and proven solutions for automatically transporting diverse payloads around the facility. In an Industrial context, integrating AGVs is relatively straightforward, since processes are well defined, and the working environment is well controlled.
In a Healthcare setting the challenges are much greater. In fact, much more effort must be put in to designing the human-machine interfaces and the interactions within the busy operational hospital or healthcare facility than is necessary to design the technical aspects of the installation.
The Hospital AGV system must be specifically designed for the Healthcare environment, and successful installations depend on holistic understanding of all operational requirements, particularly of UK NHS. Complexity is always introduced through the necessary requirement to handle different material flows at different times each day, and at the same time retain the efficiencies that can be realised through having an always available "on-demand" transportation service.
In partnership with Oppent, Quirepace believe we can offer the optimum solutions for intra-logistics systems for payloads up to 500kg.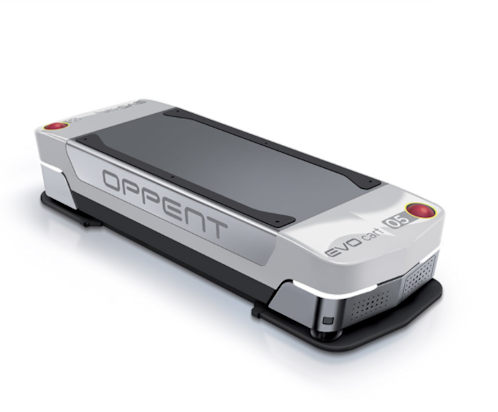 Contact us today to find out more.